Ambassador met and interacted with 5 Mongolian students proceeding to India on ITEC Scholarship for training in Energy Management and IT
Visit of International participants to NASSCOM
India in Austria organised ITEC55 Day in Podgorica on 8th Oct., with a get-together of ITEC alumni and officials from @MFA_MNE , Diplomatic Academy and other Ministries in the Govt. of Montenegro.
India in Guate celebrated 55th Anniversary of @ITECnetwork with several alumni from Guatemala and El Salvador, as well as with officials of the Secretariat of Planning and Programming of the Presidency (SEGEPLAN Guatemala).
Celebrating 55 years of @ITECnetwork -India's capacity building assistance program in Guyana-presence of 4 cabinet ministers.Over 500 Guyanese benefited so far; over 100 frm @antiguagov @skngov & @CARICOMorg -reminiscences,cultural pgms by ITEC alumni
Book Exhibition for Foreign Delegates in the campus (ni-msme) near 30 countries International Delegates participated and Hundred's of books displayed 17-18 Oct, 2019
Mrs. Jennifer Lopez from Guatemala has been awarded with the ITEC Scholarship for "Municipal Solid Waste Management" at the Environment Protection Training and Research Institute, Hyderabad from 04-11-2019 to 23-11-2019.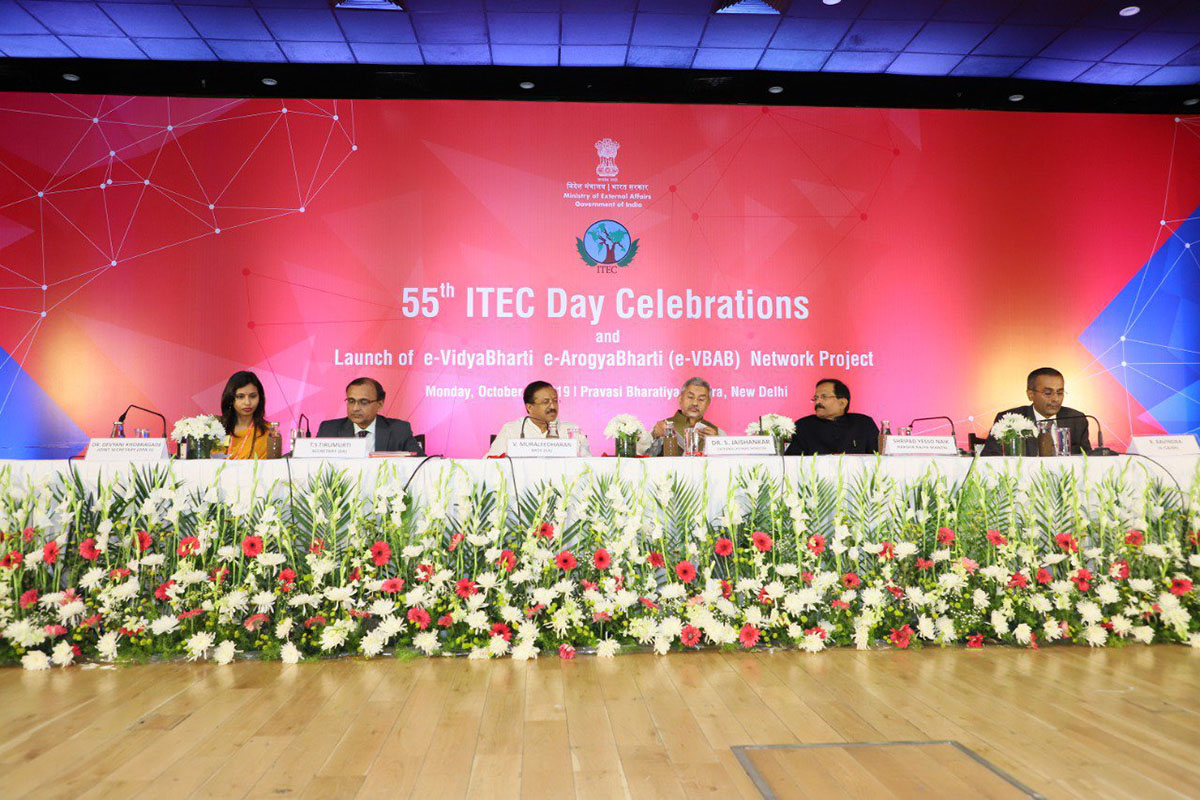 55th ITEC Day celebrations
Head of Missions of ITEC partner countries at 55th ITEC Day celebration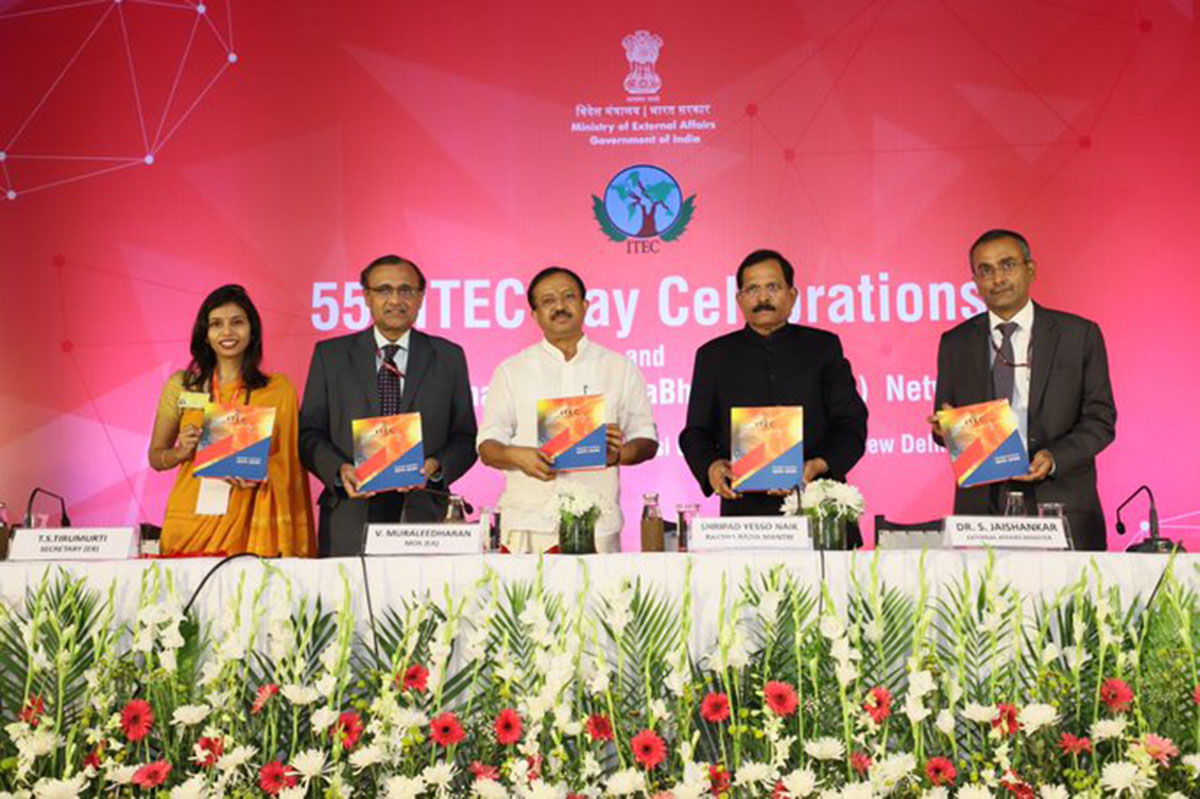 Launch of ITEC Brochure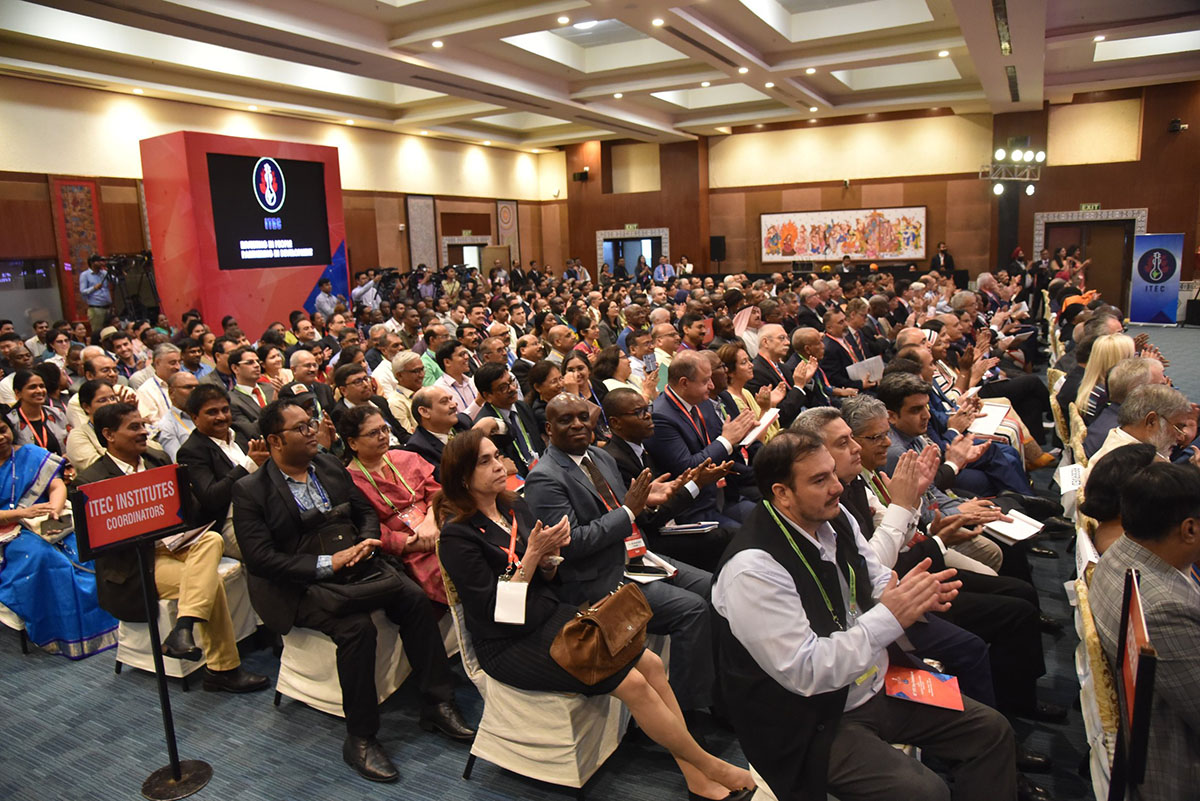 Audience at 55th ITEC Day celebrations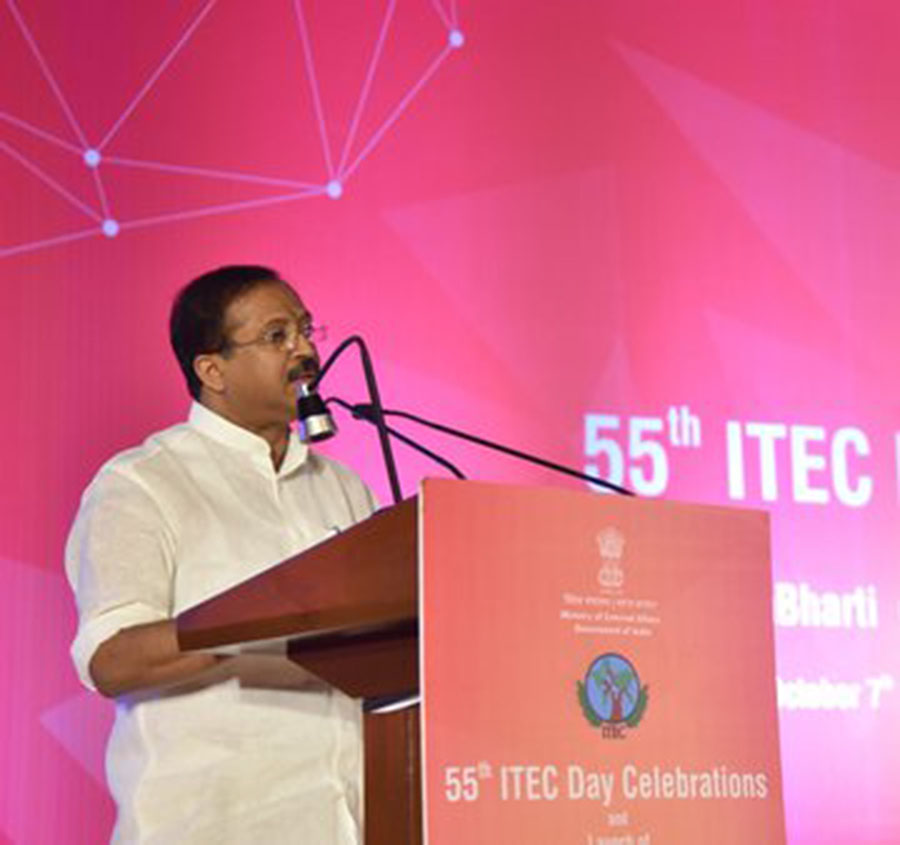 Address by Minister of State for External Affairs Shri V. Muraleedharan at the 55th ITEC Day celebration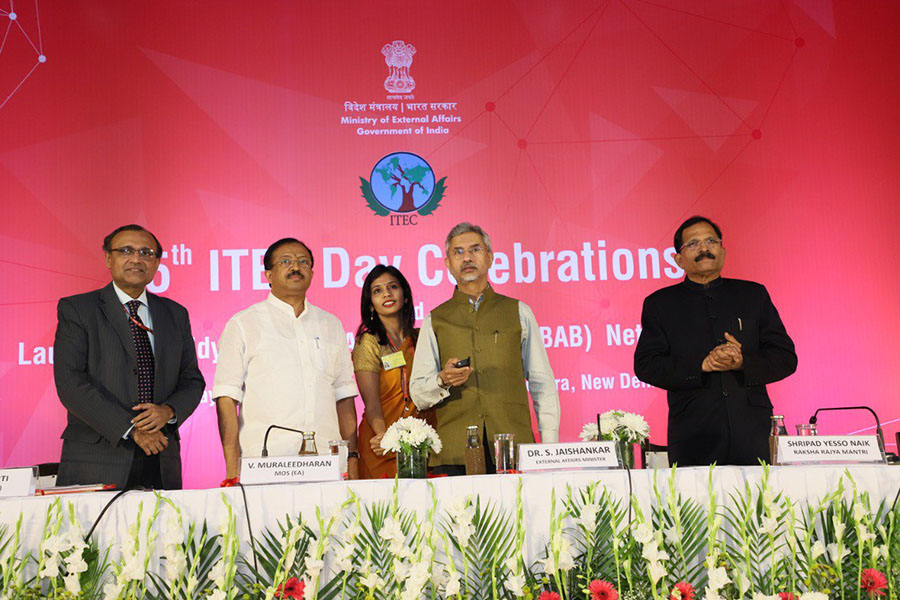 Launch of eVidya Bharati eAarogya Bharati - tele-education tele-medicine initiative for Africa.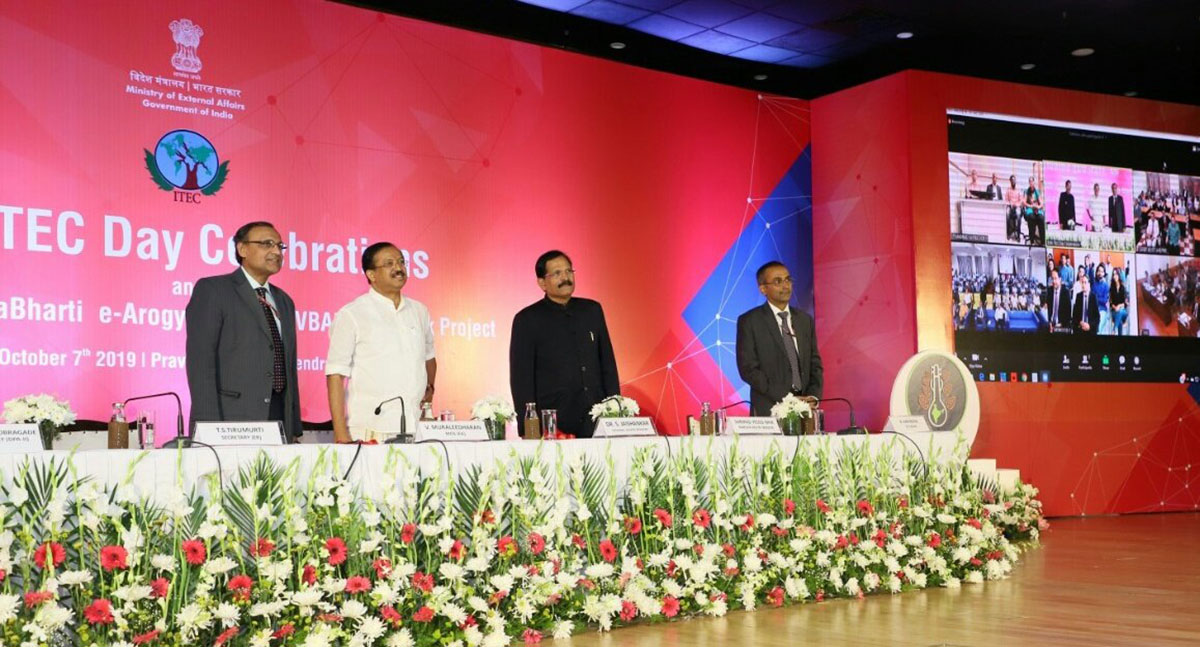 Minister of State for Defence Mr. Shripad Yesso Naik, Minister of State for External Affairs Mr. V. Muraleedharan, Secretary (Economic Relations) Mr. T.S. Tirumurti and Joint Secretary (C&WA) Mr. R Ravindra
Keynote address by Minister for External Affairs Dr. S. Jaishankar at the 55th ITEC Day celebration highlighting the key role played by development cooperation in India's foreign policy.
Visit of President of the Republic of Seychelles at Gujarat Forensic Sciences University
ITEC participants at the Nanofabrication Technologies laboratory at IISc, Bengaluru
Celebration of ITEC
ITEC Course on Yoga
ITEC Course on English Communication and Web Designing Concludes
ITEC Participants from NIMSME
ITEC Participants
ITEC Participants
classroom session
Previous
Next
Welcome to India's Development Partnership

Development partnership occupies a paramount place in India's foreign policy. India's external development assistance programmes in developing countries have increased significantly in their scope and coverage in the past few years. These include Lines of Credit, grant assistance, technical consultancy, disaster relief, humanitarian aid, educational scholarships and a wide range of capacity building programmes including short-term civilian and military training courses.
This development cooperation is based on two main pillars, first, Development cooperation incorporating the idea of partnership, i.e. working for mutual benefit and secondly, development cooperation based on priorities determined by the partner. In recent years, the development cooperation programmes have expanded voluminously, both in geographical spread and sectoral coverage.
The Development Partnership Administration (DPA) was set up in the Ministry of External Affairs in January 2012. DPA aims to streamline and improve delivery of the various elements of India's development assistance through the stages of conceptualization, launch, implementation and commissioning. The DPA functions in close coordination with the concerned Territorial Divisions of the Ministry, who continue to be the main interlocutors with partner countries on the prioritization and selection of projects for coverage under India's development assistance initiatives.DPA comprises of three Divisions and among them DPA- II Division is the nodal division for all capacity building programmes, including the Indian Technical & Economic Cooperation Programme (ITEC), Special Commonwealth Assistance for Africa Programme (SCAAP) and Technical Cooperation Scheme (TCS) of Colombo Plan schemes.
&nbsp Address :Development Partnership Administration, MEA, Jawahar Lal Nehru Bhawan, 23-D, Janpath, New Delhi-110011, India &nbsp&nbsp&nbsp&nbsp&nbsp&nbsp&nbsp&nbsp&nbsp&nbsp&nbsp&nbsp&nbsp&nbsp&nbsp&nbsp&nbsp&nbsp Feedback : help[AT]itecgoi[dot]in
&nbsp Site maintained by:Centre for Development of Advanced Computing (C-DAC)